Great Southern Bank Arena | Springfield, Missouri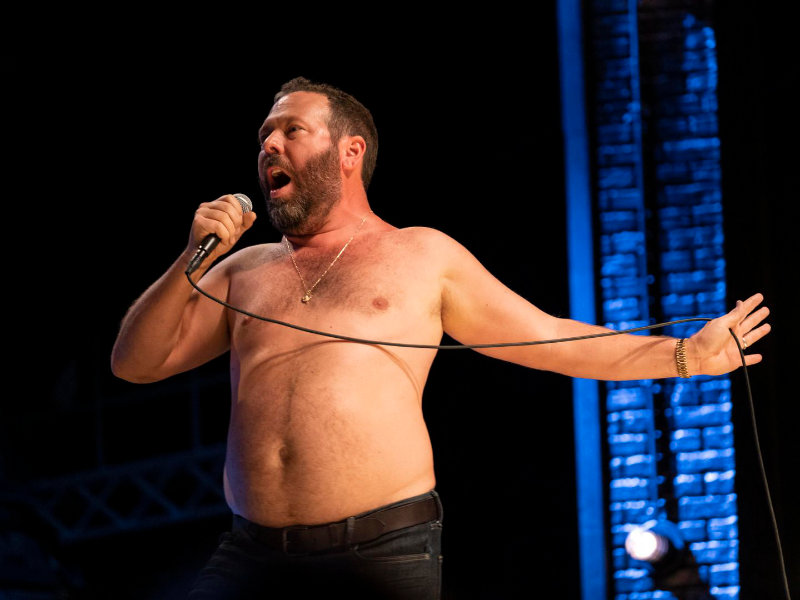 Taking his top off and presenting himself to the world, we have none other than comedic genius Bert Kreischer on his "TOPS OFF WORLD TOUR." It's going to be one of those trips into hilarity that has you laughing so hard that tears start streaming down your face and your stomach hurts. His sheer ability to maintain an audience's attention with his story-telling abilities is unparalleled in the industry, but that shouldn't come as a surprise because pretty much everyone knows how good he is. The trek that has already begun has seen him pass through several states to huge acclaim, and you cannot afford to miss out on this once-in-a-lifetime opportunity to witness this legend up close and personal. Grab your tickets right here and now before it's too late. Click the "Get Tickets" button located above and snag yourself a set before it's too late for the show at the Great Southern Bank Arena on November 19th, 2023. DO IT RIGHT NOW!!!
Recently, Bert Kreischer wowed crowds at sixteen different stadiums and arenas around the country as part of the "Fully Loaded Comedy Festival." It was well received by critics and audiences alike, and ultimately sold out. He's even got another one planned called the "Fully Loaded at Sea Cruise," which has also reached capacity. In addition, earlier this year, he released his fifth stand-up special in March, and it was a big success. Bert tells his life story, complete with the kind of crazy exploits that have earned him the title of fan favorite. This guy always delivers and goes above and beyond every single time.
His dedication to his work is inspiring. He also has a podcast with over 500 episodes recorded on the Bertcast, and he co-hosts a comedic podcast with Tom Segura called Two Bears, One Cave, which is in the top 10 worldwide. The Guardian has even called him "one of the US's top stand-ups over the past decade." His following is huge, with over 12 million followers on social media. He hosts a cooking show on YouTube called Something's Burning, which is rapidly approaching 10 million views.
Bert Kreischer is known for putting on shows that are outlandish, even by international standards. As soon as he takes the stage, you will find yourself in spasms of uncontrollable laughter. Anyone who looks at him knows they're in for extraordinary experiences, and his true fans already know this. That's why they're so ecstatic about his new tour, which began on September 14 and runs through the end of the year, and they're raring and eager to grab tickets as soon as they're available.
Get yourself to Milwaukee, WI, for this tour because it will be one of the best things you will get to do in a very long time, and now that you have a taste of what to expect from this dude, you should also know that this tour will be epic. You should get your tickets right now, 'cause this guy sells out every single time, and this is one of your last opportunities.